This August TETRA will be delivering a series of 6 x 2-hour online CPD sessions every Saturday morning between the 13th August and the 27th August. All sessions are approved by the ELT council and are accepted as part of your ELT permit requirements.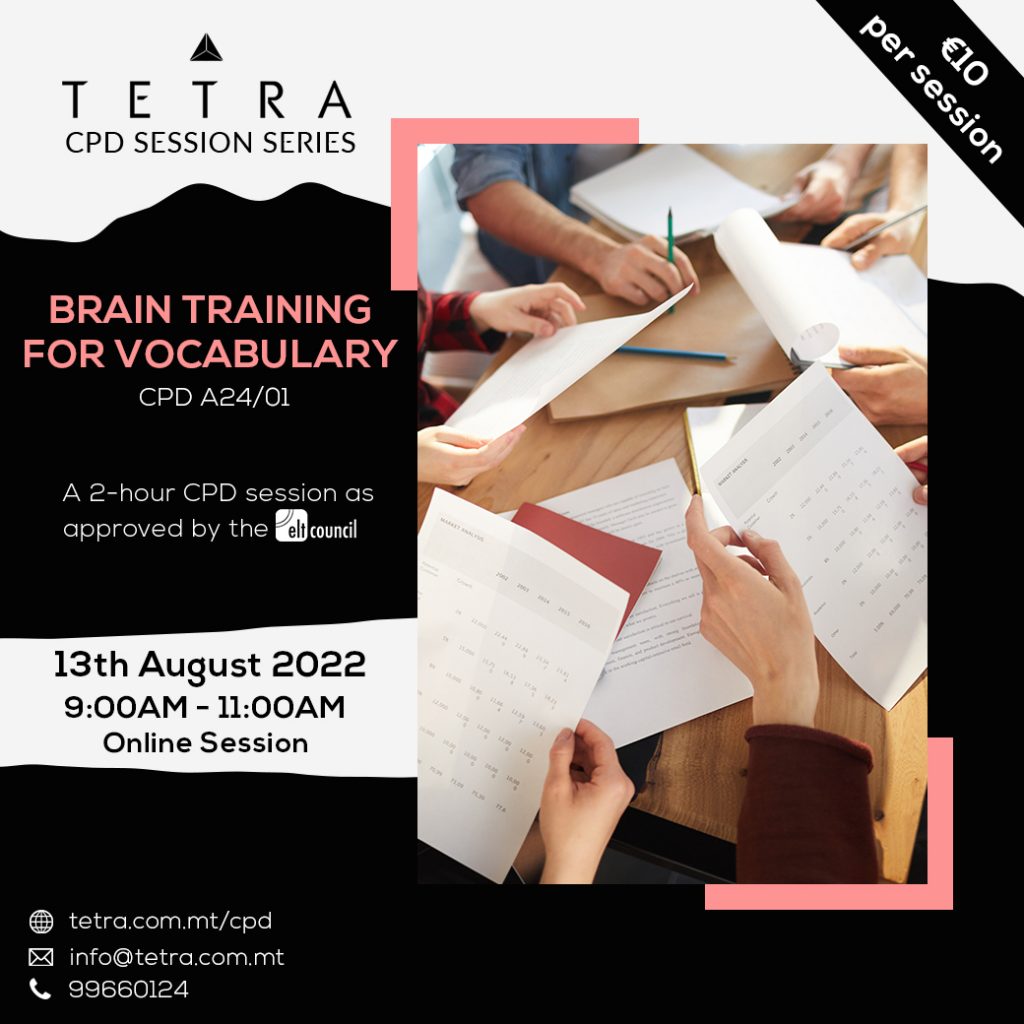 Brain Training for Vocabulary
Abstract: 
The main aim of the session is to increase awareness of the need of a structured method of study in order to increase retention and recall with regard to lexis. This will be achieved through a walkthrough of real life examples of the danger of direct translation and the lack of depth that is gone into when learning new vocabulary. By providing trainees with the knowledge and samples of activities that can take place in order to overcome these obstacles, the end result is a learner that has a more structured and layered method of learning new vocabulary that does not only focus on meaning but incorporates all other aspects related to learning new vocabulary. The speed at which results are obtained during the session will provide a sense of achievement and accomplishment which in turn increases motivation.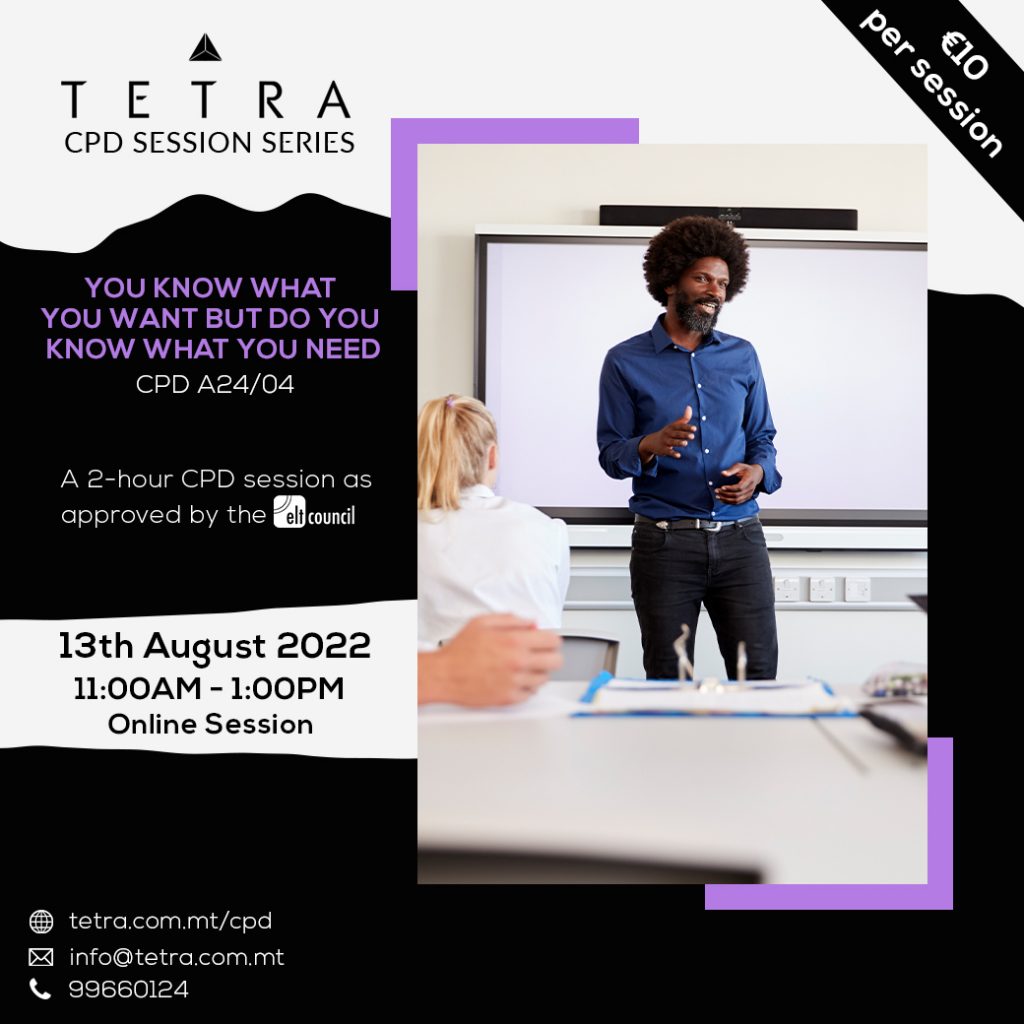 You know what you want, but do you know what you need?
Abstract: 
This session is introduced by providing an overview of 3 stereotypes of teachers from a disciplined course book/curriculum led teacher to a liberal, and to a certain extent, random teacher. Participants will discuss and compare the characteristics of these styles, their pros and cons, and their place in today's ELT classroom. From the get go, the purpose of this session is that the main point of reference when deciding what or how to teach is the learner him/herself as opposed to a course book, curriculum or the teacher's personal preferences irrelevant of the learner's needs.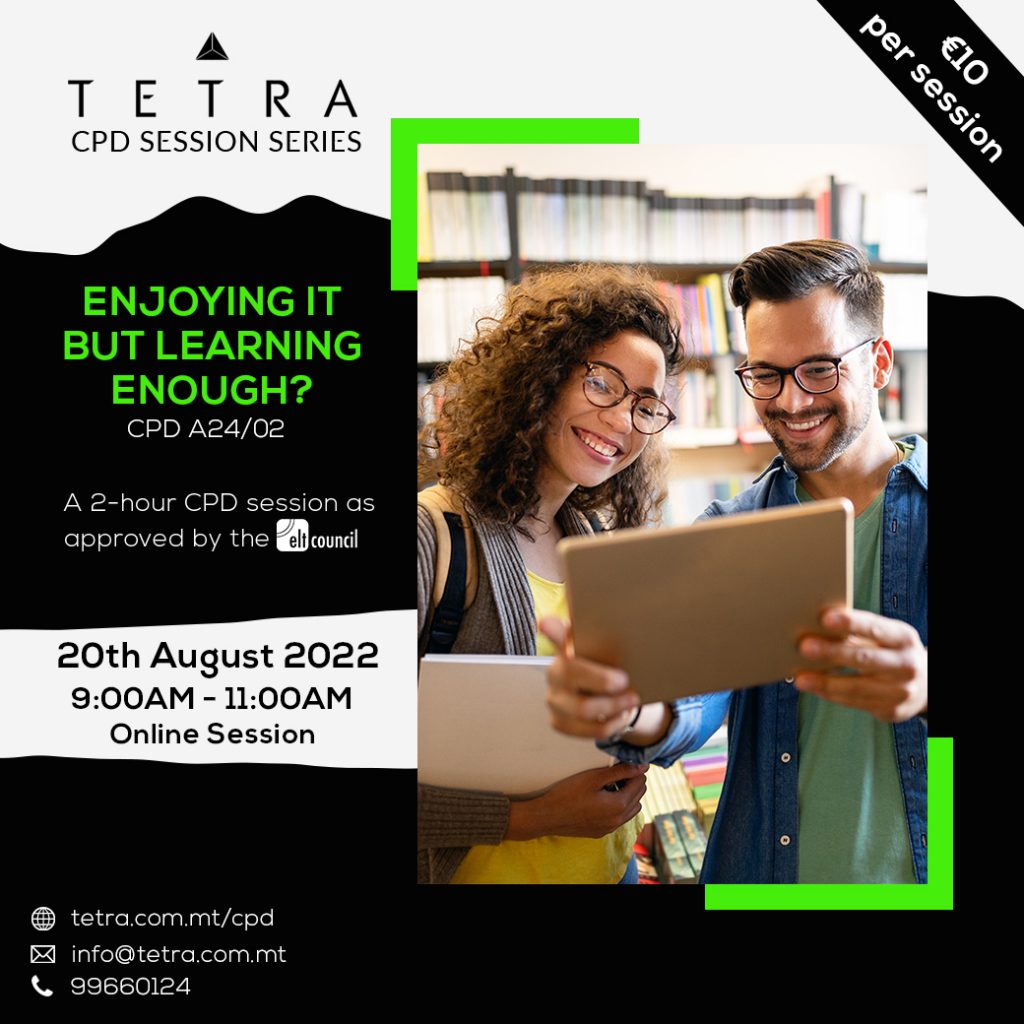 Enjoying it, but are you learning enough?
Abstract: 
After looking into comments from students across Malta through various sources, it is evident that the trend is the same. The feedback being given about teachers and the amount learned in class does not tally.  
 It is quite clear that that although the students are enjoying their classes and genuinely like their teachers, they feel that they are not learning enough in terms of quantity or speed.
The 2 main issues are that students are not being challenged enough and are not being made aware of what they are learning.
The session will focus on both the theory and practical examples on how to address the issues listed above through upscaling current lessons, reflection and gamification.
An overview of the current student profile with a particular focus on satisfaction of amount learned and teachers will be provided and analysed together with actual student comments on the topic.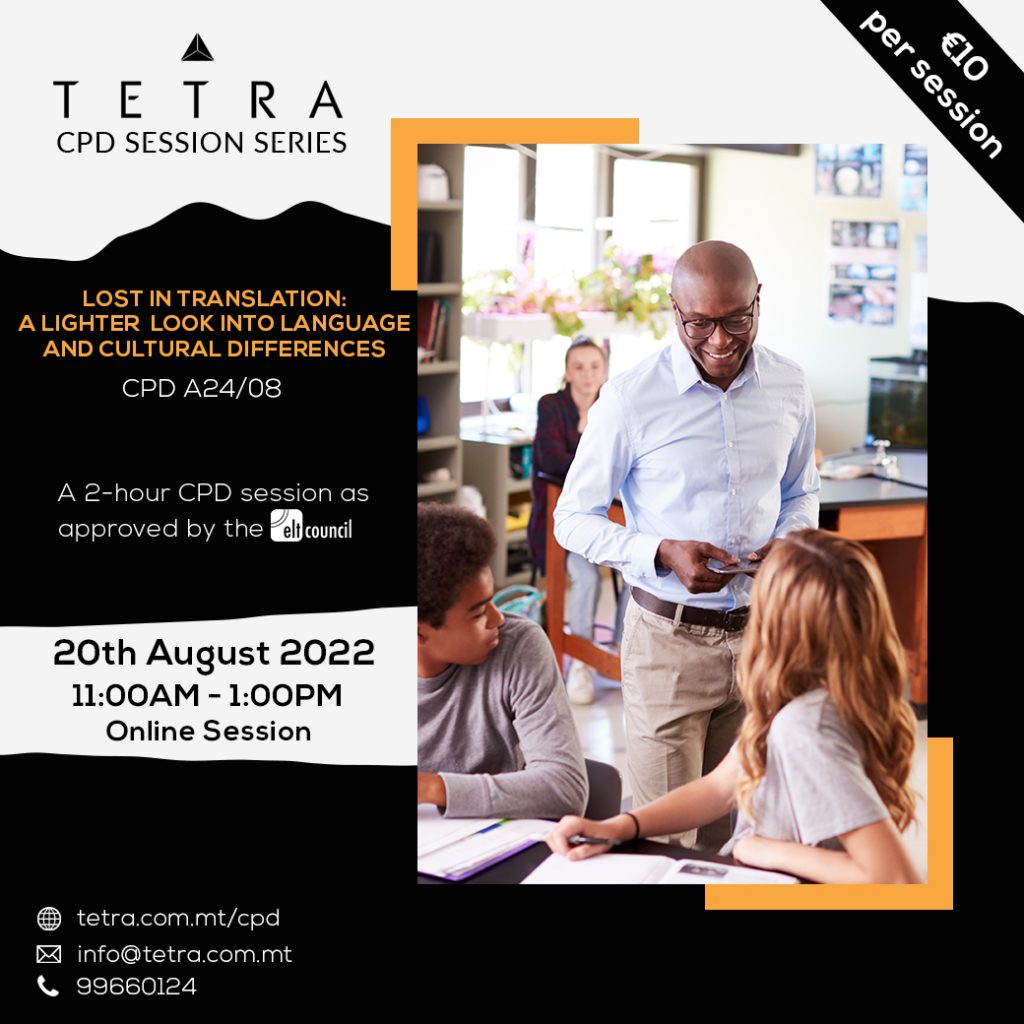 Lost in Translation: A lighter look into language and cultural differences
Abstract: 
Working in a multi-national corporation brings with it its own challenges. From the ever changing markets to the highly volatile political situations around the world. Language and culture barriers add to this list of challenges in not making life easier for most of us. What's normal for you might just not be for the person you are dealing with. How do you say hi? With a handshake? A bow? A kiss? How many kisses? 
This interactive talk takes a look at the lighter side of the troubles that the differences in language and culture bring with them. From customs to body language, from written to spoken translation let's find out just how much we know about each other and the way we communicate with each other.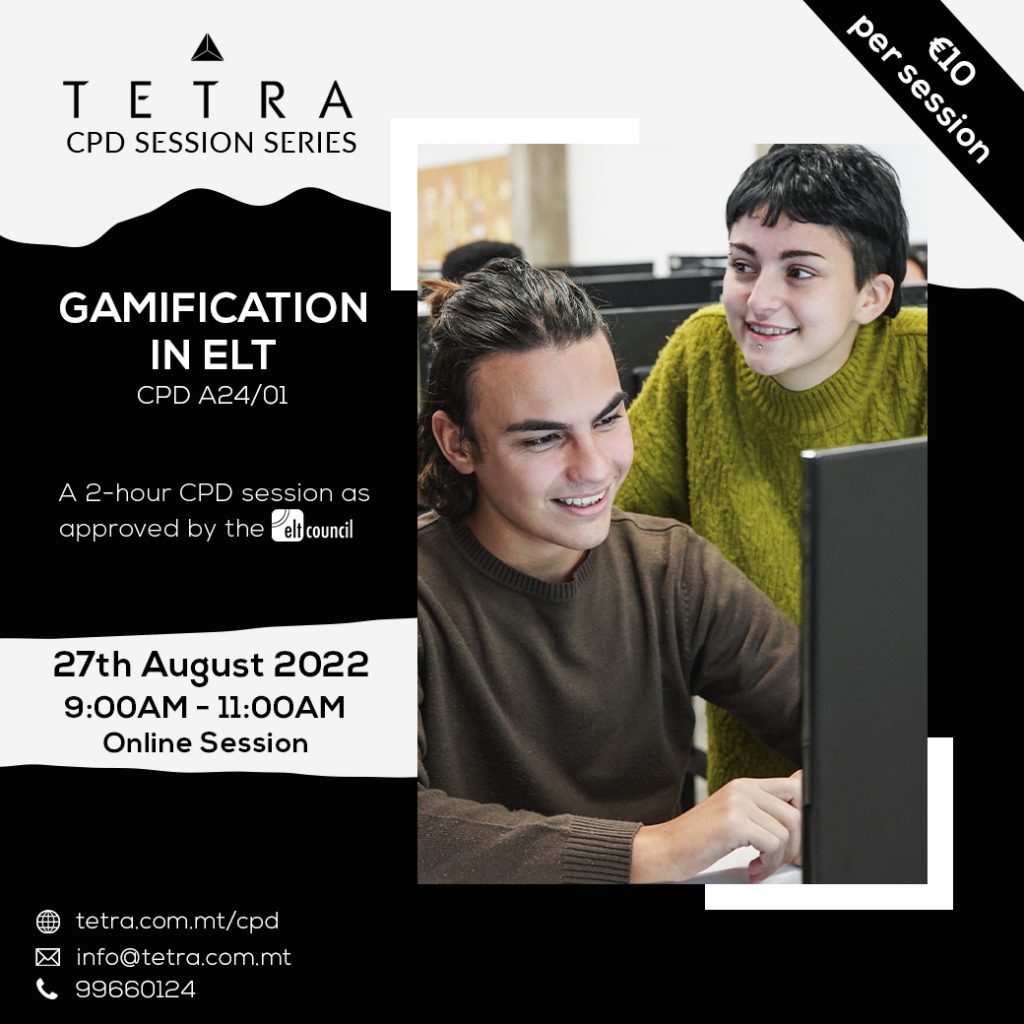 Abstract: 
The session will tackle the principles behind gamification and how they can be applied within the context of ELT through a gamified workshop. The theoretical foundations of gamification will not only be presented, but more importantly, experienced first-hand by the participants so as to demonstrate the impact of gamification on the learning process. The session will make reference to the effect of gamification on learner engagement and motivation, self-assessment, academic planning and outcomes based learning.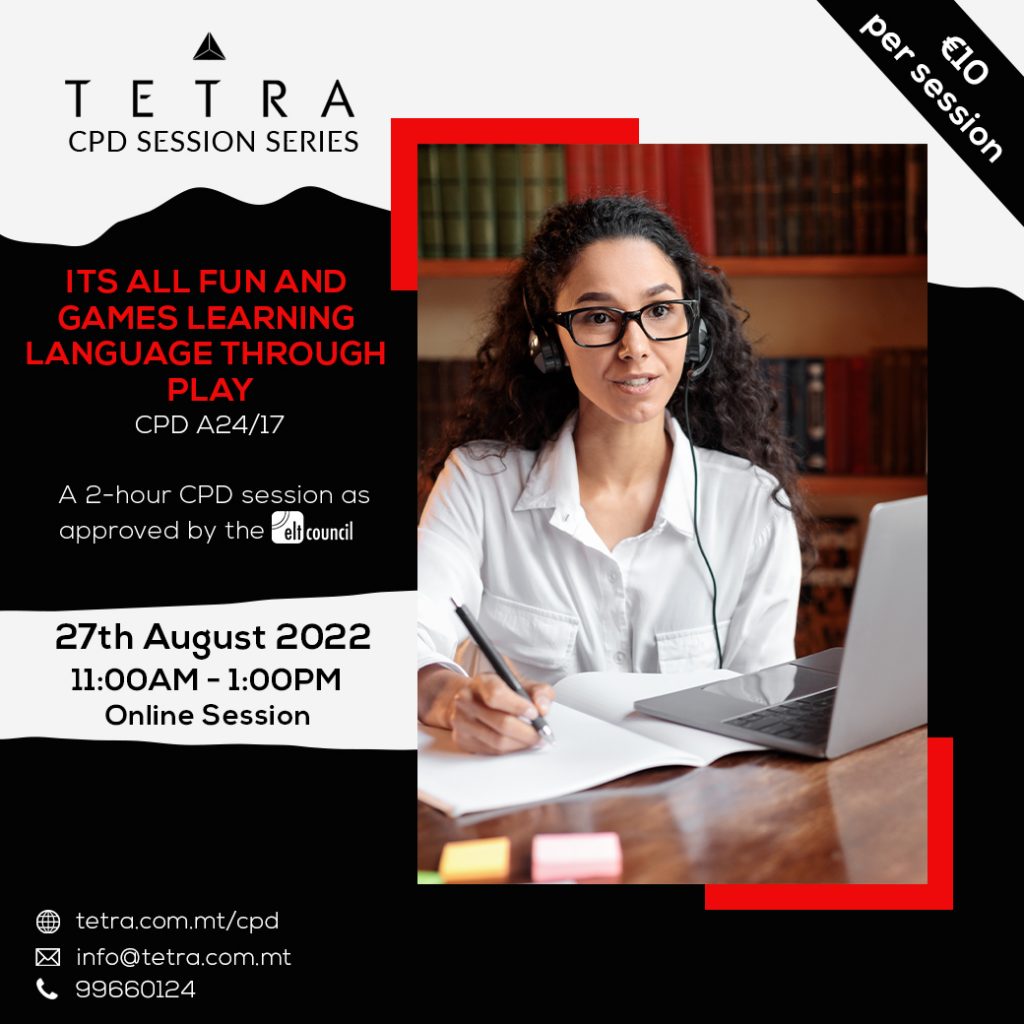 Its all fun and games – Learning language through play
Abstract:
In today's information and activity intense world, engagement is one of a teacher's biggest challenges. We take a look at the importance of the fun factor in class through a series of hands-on activities and games. We will reflect on what we have experienced and see what the dangers are, if any, of having too much fun in class. The main objective of the session is to provide teachers with different takes on familiar and known activities that incorporate that extra bit of fun by getting students out of their chairs and their hands busy. We also target the use of digital aids through the use of video games for language learning.